WIN AN IPAD3!
RULES & REGULATIONS
Go to "Registration".
Register to Mediterranean Cardiology Meeting 2013 by filling in the form on-line. Proceed with payment of the congress registration fee with a credit card. You will then receive a confirmation by e-mail indicating the progressive number of your registration, automatically assigned to each registration. An IPAD 3 will be assigned to registration nr. 300, nr. 600 and nr. 900. The prize can be claimed, by presenting an I.D., during the Mediterranean Cardiology Meeting 2013, that will take place in Catania (Italy) from the 20th to the 22nd April 2013.
WEB LIMITS:
Entering the competition implies acceptance of all rules that regulate it, without requiring an explicit acceptance. The participant acknowledges and accepts the features and limitations of the Internet, in particular concerning the technical performance, the time required for consultation, questions or transfers of information, the risk of being interrupted, and in general, the risks inherent to any connection and Internet data transmission, the lack of protection for certain data against possible misuse or abuse and the risk of contamination by any possible virus in the Network.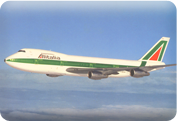 ALITALIA OFFICIAL CARRIER MCM
Alitalia, the official carrier of the Mediterranean Cardiology Meeting.
Alitalia, the official carrier of the Mediterranean Cardiology Meeting, grants a discount of 10% (excluding taxes) for all reservations booked on www.alitalia.com until April 10th, 2013 for travel between April 18th and April 24th to Catania for participation at the Meeting.
Each passenger have to book an individual flight and enter a discount code that you can apply to the Organizing Secretariat (+39 0541 305857).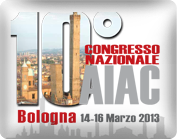 MCM PRESENT TO 10° CONGRESS NAZIONALE AIAC BOLOGNA, 14-16 MARZO 2013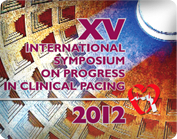 MCM PRESENT TO XV INTERNATIONAL SYMPOSIUM ON PROGRESS IN CLINICAL PACING 2012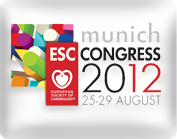 MCM PRESENT TO ESC CONGRESS 2012